INNOVATION ROAD MAP
A collaborative go-to-market Journey need product management, sales,brand marketing, design, development,planning department seamless work together to deliver innovative projects. 
CONCEPT EXPLORATION
concept stories, proposed seasonal liner plan,identify advanced projects&clarity around the 'win', align go-to-market spend allocation, design language,technical input&competitive analysis, align vendors&capacity.
BRIEF FINALIZATION
Goal: confirm and share brief, official sign off, initiate go-to-market planning,official start of design phase, develop project charter for project feasibility in terms of cost parameters,timeline&resources
Planning: initial forecast and sourcing allocation
CONCEPT REVIEW
Align on 2D and rapid prototype design direction, review 1st samples off prototype tool, confirm 2D design direction.
Thorough merchandising decision in relation to business objectives, channel strategy, color-material and pricing strategies.
DEVELOPMENT
FMEA,DFM, Mold flow analysis, tooling, testing, certification, Graphic development, packaging,samples signed-off, tooling planning, pilot run.
COMMERCIALIZATION
sales samples, and manufacturing preparation, BOM, Costing, SOP, ERP.
GO-TO-MARKET,PO
Release PO, work with supply Chain on 1st delivery.
Product in warehouse ready to ship to customer.
Details action plan as following:
Collect VOC (voice of customer) to get customer expectation then apply QFD(quality function depolyment) to identify key features, inspire concept to protype it, finalize concept development by concept optimization. 3D modeling meanwhile have FMEA and DFM analysis. Get precision EPS tool and vaccuum forming tool by advanced equipment including wire electrical discharge machinning and CNC cutting.
Create impact road map according to respective standard, mold liners in specified density,use calibrated Cadex test device to do in-house test by skillful lab techinican . Certify each model by well-recognized cert. lab.
Make work instruction and SOP ( standard operation procedure) with defined manufacturing tolerance. Make Process control plan to ensure high quality. Visualize development milestone by scrum board, closely follow development by using OKR list, daily stand-up meeting and Gantt chart schedule. 
Commercialize each project on time at cost with high quaity.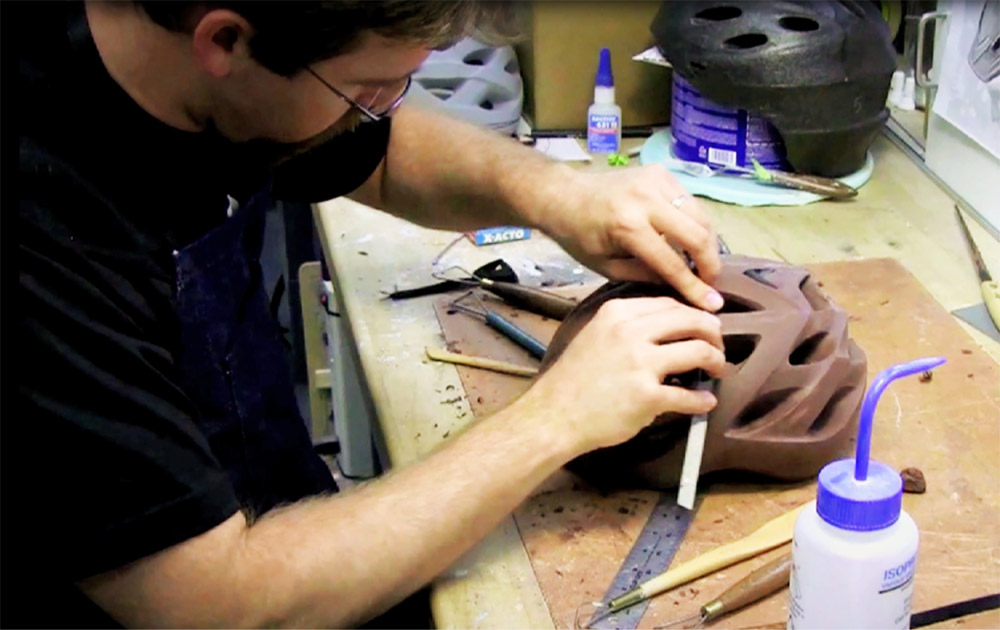 Surface modeling - Rapid prototype